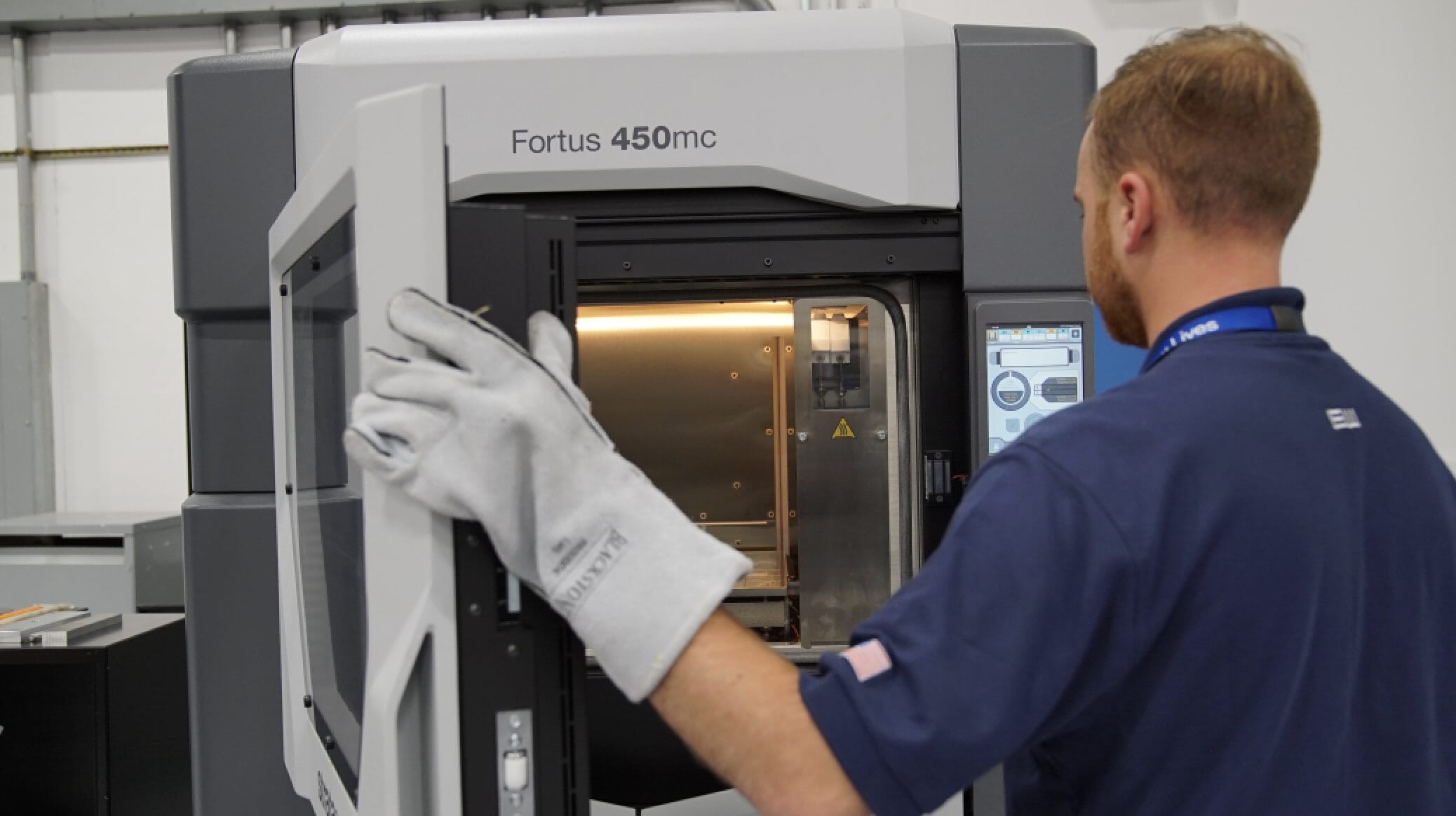 STRATASYS FDM 3D PRINTERS
Stratasys FDM printers build strong, durable and dimensionally stable parts
"We developed an accurate fully-functional working prototype, which the customer needed to manufacture in high-volume. Were it not for the FDM F370 and our ability to quickly produce and approve a prototype, we wouldn't have been involved in commissioning and supplying the eventual order of final units"
What is FDM Printing?
FDM technology is the process of making physical objects by building up successive layers of material. A thermoplastic filament is pushed through an extruder and deposited where needed in each layer to complete the desired object.
At its core is an additive manufacturing (AM) method or process opposite of traditional manufacturing which is subtractive, involving cutting away at a block of material to produce an object.
FDM Technology uses the same tried and tested thermoplastics found in traditional manufacturing processes. For applications that demand tight tolerances, toughness and environmental stability – or specialised properties like electrostatic dissipation, translucence, biocompatibility, VO flammability or FST ratings – there's an FDM thermoplastic that can deliver.
View all FDM Printers
FDM Printing Benefits
Affordability

An economical approach to producing practical prototypes, aiding in manufacturing, and executing projects with high value but low volume through printing.

Range of Materials

FDM works with a wide range of filaments, which offers you more choices in terms of material characteristics and some industry certifications.

Precision

Stratasys FDM is known for it's trusted reliability and repeatability with engineering-grade precision.

Rapid Turnaround

FDM printing enables our customers to skip tooling, reducing their lead times from weeks to days due to the fast turnaround of this technology.

Strength

Multiple options of high-performance materials for applications that require tight tolerances and specialised industry certifications.
CASE STUDY
Graco use F370CR for functional end-use parts
The Stratasys F370CR printer and FDM Nylon-CF10 carbon fiber material give manufacturers like Graco reliable, easy to use composite 3D printing for better functional prototyping and faster product development.
FDM FAQs
How accurate is FDM 3D printing?

Some of our FDM systems can produce parts within an accuracy of +/- .089 mm or +/- .0015 mm per mm (+/- .0035 in. or +/-.0015 in. per in.), whichever is greater.

How fast is Stratasys FDM?

Different FDM print systems can vary. Depending on the expected outcome of your project, you can achieve faster printing with differing layer thicknesses, using a sparse fill and self supporting geometries to reduce post processing.

How much does FDM cost?

This is totally dependent on the part, material and printer you are using for your project. As a general rule of thumb, FDM filaments are relatively low cost in comparison to other popular technologies in the market.

Is FDM 3D printing safe?

FDM is considered to be the safest 3D printing technology on the market. This is reflective in it's popularity amongst homes and educational establishments.

What are the main benefits of FDM 3D printing?

The main 3 benefits for using FDM 3D printing are it's clean, simple to use, and office friendly.

What's the biggest part I can print on FDM?

Our largest build chamber for FDM can print parts up to 1000 x 610 x 610mm in size.

Why is FDM so popular?

Clean technology, user friendly and cost per part are some of the main reasons our customers choose FDM technology within their homes and businesses. Couple this with a vast array of high performing thermoplastics and an easy to use platform, you can see why FDM has dominated the AM market for over 30 years.
What are common applications for FDM?
New to 3D
Printing or looking
for some support?
Get in touch
Trade in
and trade up...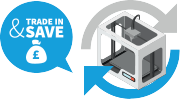 Your old 3D printer could be worth far more than you think!
Find out more