Quadpack enhances packaging design & production with the Stratasys J750
Founded in 2003, Quadpack is a global manufacturer of packaging solutions to the beauty industry. One of Quadpack's long-term business goals is to increase innovation through enhanced research and development. Coupled with this is the goal to increase time to market for it's clients. To achieve these goals, the company recently expanded it's design team to create the Design and Advanced Technologies department.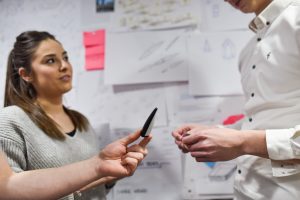 Making Ideas Real
In a step aimed at increasing innovation, Quadpack purchased a Stratasys J750 from Tri-Tech 3D. The 3D printer is now at the heart of the Design and Advanced Technologies department.
Robert Pitts, Technical Sales Specialist at Tri-Tech 3D commented:
Quadpack was no stranger to single material 3D printing but in order to take it to the next level they needed the ability to print multi-materials with full colour, clear and flexible resins all in the one print
Much of the work on the J750 involves testing new ideas using three types of models. First, Quadpack develops prototype models for new references in it's Q-Line range of beauty packaging solutions. The company also develops samples for clients who need bespoke models. As the team gets closer to production, whether for custom projects or its own product range, it manufactures trial molds to test designs prior to full-scale production.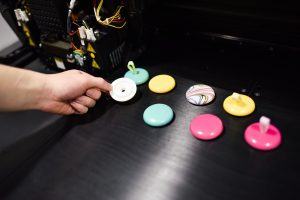 Director of Design and Advanced Technologies at Quadpack Jeremy Garrad commented:
Having been limited on colour, materials and production time with our previous 3D printer, we bought the J750 because we needed greater speed and flexibility to produce the three types of model we use
Advanced Ultra-Realistic Prototypes Aid Client Visualisation
Offering greater design freedom when testing new ideas, the J750 has had a known-on effect on the company's ability to create innovative new products for its Q-Line portfolio. The high-quality 3D models produced using the J750 are also helping clients' custom developments, offering improved visualisation as part of Quadpack's design-to-delivery service for better early-stage development.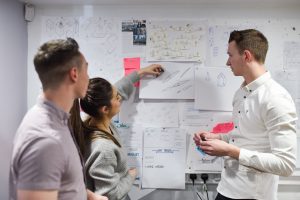 Garrad commented…
The J750 is key to achieving faster time-to-market, making visualisation of bespoke products easier. For clients, a highly-detailed 3D printed model is a sure way to see what the finished product will look like. You can see it, feel it, touch it. It makes the idea real for our clients and accelerates the decision-making process.
Accelerating Production With 3D Printed Molds
Quadpack is also 3D printing injection molds on-demand, using them across its range of injection machines to run real-life production samples, with the output exactly the same as the finished product in terms of specifications and material types. This provides the company with greater efficiency, allowing it to carry out quality checks prior to cutting steel on the main production mold for the industrialisation of the packaging. Steel trial molds are expensive and take around six weeks to produce, but Quadpack will now be able to make them in as little as 24 hours and at greatly reduced cost.
Garrad commented:
The trial mold capability of the J750 is exceptional and relevant to every we do. For example, if we develop an ampoule with a snap-off cap, we can try it with full end-product functionality. It is fantastic as it gives us greater efficiency and reduces risk. Everything happens earlier, faster and better, which is key to helping us achieve our overall goals of delivering innovation and improved time to market.
With the Design and Advanced Technologies department building a foundation for a future full-scale R&D centre, there is no doubt the J750 will play a crucial role and help deliver faster innovation to market.
Tri-Tech 3D & Quadpack
Having a local, dedicated additive manufacturing support service is also essential to helping Quadpack achieve its goals. Garrad concluded that Stratasys partner Tri-Tech 3D offer them expertise and continued high-level support.