WMG based at The University of Warwick is already utilising the Studio Systems capabilities.
The world's first office-friendly metal 3D printing system for functional prototyping and low volume production has not only been met with strong adoption in the Americas but also Europe. Building on the momentum gained from the USA, the Desktop Metal Studio System is now CE certified for international compatibility and one of the UK's Top manufacturing educational establishments – WMG based at The University of Warwick is already utilising the Studio Systems capabilities.
Who are WMG?
WMG are an international leader in the successful collaboration between academia and the private and public sectors, driving innovation in applied science, technology, and engineering.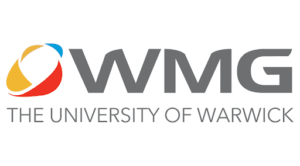 Their aim is to create a better tomorrow through innovation and learning, they develop the brightest ideas and talent that will shape our future, and improve the competitiveness of organisations through the application of value-adding innovation and new technologies.
As WMG is approaching its 40th anniversary – there has never been a better time to invest in this market-leading metal additive manufacturing machine.
Dr Gregory Gibbons PhD BSc FIMMM Reader in Additive Manufacturing at WMG commented:
It is very exciting to have recently installed a Desktop Metal Studio System metal Additive Manufacturing (AM) system at WMG. The system will complement our existing metal AM capability, and, through the lower usage cost, allow us to engage with Small to Medium companies (SMEs) through our SME Business Engagement programmes. Through these we aim to assist small businesses to develop new products at low cost and low risk, enabling them to remain competitive in the UK and internationally. The system will also be a great asset in supporting research and development, both within WMG and also the wider University, through the low cost and rapid manufacture of complex metallic components.
Why Desktop Metal?
Evolving from initial talks with WMG back in early 2019, the University has watched Desktop Metal evolve into the company they are today. The Studio System enabled a safe printing environment, clean operations, and ease of use – exactly what the team was after.
After subsequent demonstrations of the Desktop Metal Studio System at Tri-Tech's demonstration centre located in Stoke on Trent and exploring the full range of materials available, WMG made the decision to purchase the system and complement their already thriving AM department at the university.
Dr Gibbons further commented: 
Tri-Tech 3D is our chosen supplier based on their competitiveness, quality of service, and our well-established relationship with them.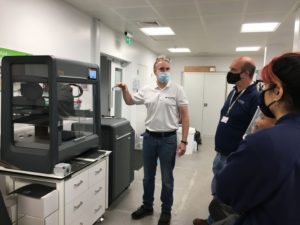 Joining Sheffield University, WMG at the University of Warwick is another educational establishment in the UK to purchase a Desktop Metal Studio System from Tri-Tech.
Colin Cater, Desktop Metal Specialist at Tri-Tech commented:
It has been great to work alongside the team at Warwick University, a leading technical educational facility, to bring another metal 3D printing technology, into their portfolio, with the Desktop Metal Studio system.
As a team, we are thrilled that Universities around the UK are seeing the benefits of using Metal AM to not only help with R&D but spark our 'engineer of the future's' interest and passion for this technology.