Tri-Tech 3D become exclusive UK and Ireland XJet Partner
Rehovot, Israel – November 10th 2021 – XJet Ltd., has announced that it has signed two different distribution agreements, one with Tri-Tech 3D, a supplier of leading edge AM solutions to UK and Irish manufacturers and the other with Portuguese distributor Emetrês. Both partners will supply customers in their respective regions with XJet Metal and Ceramics AM systems as well as materials, local installation, training, and customer support services.
The addition of the two distribution channels further substantiates XJet's continuing business growth and aim to expand and assign channel partners to bring its outstanding quality to additional regions.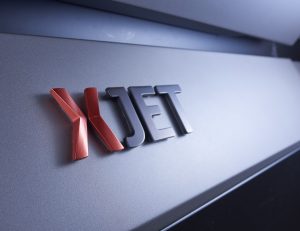 Founded in 2007, Tri-Tech 3D is one of UK's leading experts in 3D printing. The company has great experience in selling AM equipment and services to various industries in the UK and Ireland including automotive, aerospace, manufacturing, healthcare, consumer goods and more. In addition to equipment, Tri-Tech 3D provides a comprehensive service including consultation, installation, training, customer support and on-going supply of materials and parts.
Emetrês has over 40 years of experience in the marketing of graphic and communication products and equipment and in the last couple of years added AM equipment to its sales offering. The company holds a prominent position in the Portuguese market, with departments that accompany the customer throughout the entire process: from consultation to sales, installation and service.
XJet CBO Dror Danai, comments:
Tri-Tech 3D has a wealth of knowledge and experience in providing the UK market with leading additive manufacturing technologies. In the same vein, Emetrês has established itself with passionate dedication to the customer experience. XJet is all about the details, Emetrês and Tri-Tech match our philosophy and so make ideal partners for distributing our Carmel AM systems in their respective regions.
Adrian Painter, Managing Director at Tri-Tech 3D commented:
XJet's unique NanoParticle Jetting technology is a real game-changer in metal and ceramic additive manufacturing and as such we're proud to be an XJet partner. The Carmel AM system fills a real need with our customers, providing an alternative for the production of metal and ceramic parts, enabling superfine details, smooth surfaces and high accuracy due to the unique printing process.
Launched to great industry acclaim, XJet's Carmel AM System product line, is transforming the ceramic additive manufacturing industry by printing ultra-fine layers of nanoparticle "inks" or fluids for the build and support materials. The company's patented NanoParticle Jetting™ (NPJ) technology stands apart from other ceramic AM technologies due to the use of this unique liquid dispersion and inkjet process, as opposed to a powder-bed technology, delivering superior quality of parts in terms of detail, density and freedom of design.
For further information on the XJet Carmel 700C or 1400C please get in touch with our team.