Read more about Stratasys' purchase of cloud-based software developer Riven and how this stands to drive a new wave of 3D printing technology
Stratasys 3D printers, materials and software are just the start of the American-Israeli firm's commitment to additive manufacturing innovation. Discover why October's acquisition of cloud-based software developer Riven heralds a new chapter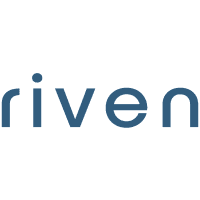 What are the details of the takeover and why is it significant?
In October, it was confirmed that Stratasys had acquired Riven in a deal that represents the 3D print pioneer's fifth takeover in two years. The Californian quality assurance software company was already a Stratasys connectivity software partner. Now, this complete acquisition not only includes Riven's Warp Adaptive Modeling (WAM) and Predive WAM (PWAM), but means the company will be entirely integrated into Stratasys' GrabCAD Additive Manufacturing Platform. This will have potentially far-reaching benefits for designers using Stratasys 3D printers running GrabCAD print software.
What does Riven's software do – and how can Stratasys harness that?
A flagship feature of Riven's cloud-based software is that it enables users to inspect, diagnose and automatically correct disparities between CAD files and printed components. The result is parts with greater accuracy, for a lower cost. Stratasys decision-makers believe that by incorporating Riven's software into its own GrabCAD, clients will be able to scale their shipments of 3D printed end-use parts and avoid the typical delay of the parts-inspection process, while benefiting from less waste thanks to reduced iterations.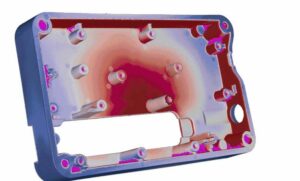 What does Stratasys say about its acquisition of Riven?
We believe that by identifying state-of-the-art technology platforms and cultivating them under the Stratasys umbrella, companies like Riven can add incremental growth engines to our platform. By integrating Riven's offerings into our GrabCAD software platform, we will enable more manufacturing customers to adopt Stratasys solutions for end-use parts production. The acquisition of Riven is another example of how we are working to ensure we are providing our customers with complete solutions across the entire additive manufacturing digital thread.
commented Stratasys Vice President of Global Software Shaul Samara.
Get in touch with Tri-Tech 3D for expert AM guidance
As the UK authority on additive manufacturing, the Tri-Tech 3D team is ready to talk you through the real-world benefits that Riven software could bring to users of Stratasys 3D printers. And that's just the start. Whether you'd like to hear more about our range of Stratasys 3D printers and materials, or ask about our 3D printer training, we're ready to chat now on 01782 814551 or info@tritech3d.co.uk