Another PolyJet 3D Printer, so what's different?
Since the launch of the J55, we have been inundated with questions not only on the technicalities of the machine but also on what is different with this new PolyJet addition? Our PolyJet specialist has taken some time to go through some of your most commonly asked questions and has outlined how the new J55 is revolutionizing the way designers can work.
So what is different from the other J-series 3D printers? 
The first 3D printer with a rotational printing sequence
• Unique and cutting edge rotational technology on the J55 provides a full design solution, end-to-end.
• Very limited head movement and constant speed while printing promotes exceptional quality and realism.
Office friendly
• Nontoxic and a truly low noise level (less than 53dB), mean the J55 can exist unobtrusively at a designer's elbow.
• Save space in the office with a compact system that has a small footprint.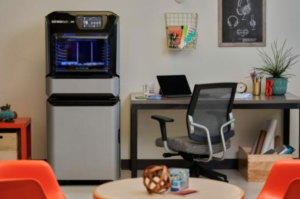 Reduced time to market
• Create precise models and complete assemblies swiftly in order to meet tight deadlines.
• Innovate faster with a streamlined workflow in GrabCAD Print with 3MF file format compatibility to make your work in software like KeyShot or Inventor as simple as "point and click."
• Calibration is fully automatic and the entire maintenance process is as simple as pushing a button.
Stratasys J55 FAQ's…
Are J55 printheads user replaceable?
Yes! The J55 implemented an innovative head replacement process with auto-calibration wizards.
What is the lifetime and cost of a printhead?
The printhead lifetime is over 2,000 printing hours. The J55 uses the same J8 printhead.
Is the new SUP710 water soluble?
SUP710 is a soluble support material but does not dissolve in water. It can be removed by either water jet or soluble cleaning stations.
How do I remove support material? Do we have an office-friendly cleaning station?
The recommended methodology is WaterJet support removal.
What is the maximum height that can be printed on the J55?
186mm.
Why can't you print on the entire tray?
There is a "transfer zone" on the tray which can't be printed on. This space corresponds to the time needed for the print heads to move from one circular print swath to another. There are 3 circular print swaths on the J55.
What do parts look like from the J55?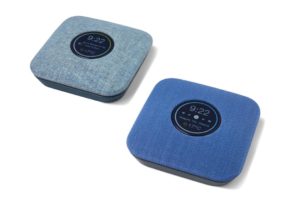 If you have any further questions on the latest addition to the Stratasys J-series of 3D printers, get in touch with our team or browse through the J55 Brochure.