Termignoni Gains 50% Cost Saving And Improved Speed-To-Market With Stratasys F770
Italian motorcycle exhaust manufacturer Termignoni has dramatically shortened its time to market for its motorcycle exhausts from weeks to days while slashing production costs thanks to a new industrial FDM additive manufacturing solution from Stratasys.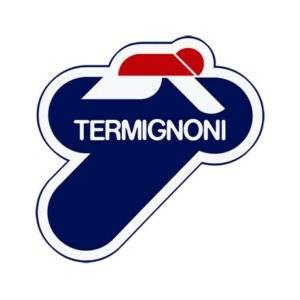 The company shifted from outsourcing prototype part production to an in-house capability anchored by a Stratasys F770 3D printer. It has reduced costs by 50% and saved the company time waiting as parts were shipped across the country.
Termignoni supports motorcycle race competition across the world in different series, and also provides aftermarket systems for consumer-facing brands like Ducati, KTM, Yamaha, and Honda, pushing the boundaries of motorcycle exhausts in terms of performance, weight-reduction and acoustics.
However, time to market is hugely important in the aftermarket sector. When a new motorbike is released, companies have a limited window of opportunity to release aftermarket parts to maximise sales.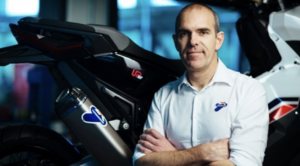 Ernesto Marinelli, General Manager and Product and Technical Director at Termignoni, says:
Prototyping typically represents a third of the development time. Being able to 3D print quickly, test, make revisions, and so on creates a definite time advantage. Now, the process is simpler, faster, and therefore more cost effective.
Size really does matter
The large size of the Stratasys printer means fewer parts need to be glued together — reducing the risks of inaccuracies, errors, and inefficiency inherent to that methodology.
Instead, the 1,000 x 610 x 610 mm build chamber allows the whole component to be 3D printed as a single piece. Termignoni achieved a cost saving of 50% based on the old outsourcing model through this production efficiency.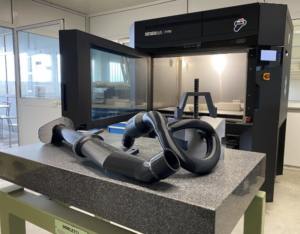 Termignoni is using ASA thermoplastic which, says Marinelli, provides more stability and a better surface appearance than certain other materials. The team is using ASA with soluble support materials that allow complex and internal structures to be designed and 3D printed with minimal post-processing requirements.
Adoption drives further innovation
The company has now created an ecosystem of capabilities backed up by the Stratasys F770 3D printer.
Marinelli commented:
We have brought in a range of production equipment that we used to buy externally. By combining the F770 with metal laser cutters and CNC machines for example, parts such as jigs and fixtures for production and measurement processes can be completed internally.
For further information on the Stratasys F770 – please get in touch.