3D Printing Medical Software Solution
Medviso is the UK's leading medical 3D printing software solution. This integrated software solution is for the whole chain from loading medical images directly from the scanner or PACS, through to performing 3D segmentation and modelling, as well as generation of high quality STL files ready for printing.
This powerful software from Medviso provides you with features applicable to a broad range of clinical applications. The software boasts a user friendly interface and has a variety of segmentation tools which allow you to quickly get your required output for 3D Printing.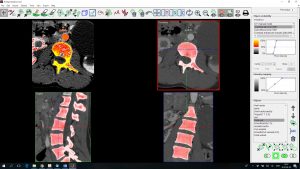 Features of the software include:
Comprehensive DICOM support to load images from scanner, PACS and network
Dedicated vessel segmentation tools
Annotation points and measurement options
Efficient automatic and manual segmentation tools
Integrated patient database
Easy to use tools to split 3D objects
Store analysed images to PACS or network
Download full Medviso brochure here: Medviso Brochure