What does the merger of MakerBot and Ultimaker mean for the future of AM hardware?
With the two AM power-players uniting under a new brand, expect a fresh generation of hardware representing the best of both worlds. Read on as we explain the Ultimaker/MakerBot merger and what it means for the AM products of tomorrow.
Who are Ultimaker and MakerBot?
If you have an ear to the ground in the AM sector, you'll be familiar with Ultimaker. Founded in 2011 by Martijn Elserman, Erik de Bruijn and Siert Wijnia, the Netherlands-based firm built an impressive reputation through its fused filament fabrication 3D printers, 3D printing software and branded 3D printing materials. You might have heard of flagship products including the Ultimaker S5 and S3, Ultimaker 3 series, Ultimaker 2+ series and Ultimaker Original+, all products well-established in the automotive, healthcare, architecture, education and manufacturing sectors.
MakerBot, meanwhile, was launched from New York City in 2009 by co-founders Bre Pettis, Adam Mayer, and Zach 'Hoeken' Smith, and having been acquired by 3D print pioneer Stratasys in 2013, went on to release seven successful generations of the Method and Method X ranges (not to mention the revolutionary Thingiverse online 3D community and file repository).
When and why did they merge?
As long-standing rivals, it was a surprise to some when news broke in summer 2022 of a merger between Ultimaker and MakerBot, with the two companies rebranded as UltiMaker (note the upper-case 'M').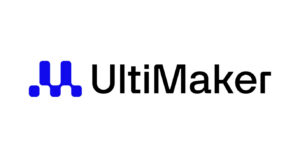 UltiMaker's new CEO (and ex-CEO of MakerBot) Nadav Goshen stressed the move was about consolidating know-how and resources to offer better products. "As we begin the next chapter together as UltiMaker, we will continue to focus on developing 3D printing innovations to advance the availability of accessible and easy-to-use 3D printing solutions. By combining our teams and technical expertise, we can work towards developing and delivering a comprehensive portfolio of products to support professional, educational and light-industrial applications."
Meanwhile, former Ultimaker CEO Jürgen von Hollen stepped away from the industry after assisting with the transition. "With the completion of the merger behind us," he said, "we can now focus on integrating the two businesses further and begin creating significant value for customers with leading 3D printing solutions."
What does this mean for consumers in the 3D printer sector?
As Richard Bolam, 3D Printing Application Specialist at Tri-Tech 3D, explains, the UltiMaker merger "brings everything under a single brand, and gives us a larger portfolio of sub-£10k printers". You'll find the new range of UltiMaker 3D printers here, and there's already an impressive breadth of models, including the compact-footprint UltiMaker S2 Connect+ and UltiMaker S3, the larger build platform of the UltiMaker S5 and the first wholly original fruits of the merger, in the form of the flagship UltiMaker S7. You can watch this latest 3D printer in action here.
Consumers can also expect a growing complement of certified materials for use with the new UltiMaker 3D printer range – currently numbering 280 (and counting).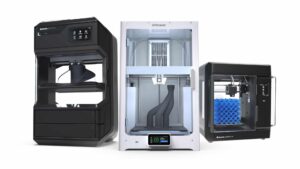 As Richard notes, "the MakerBot brand has just about disappeared" – but the product lineup remains (albeit rebadged as UltiMaker) including the Method X. Meanwhile, the recently launched Method XL is a stellar choice for larger-scale production with its more generous build area, while the UltiMaker Sketch and Sketch Large are an ideal platform for academic 3D printing applications.
Ask Tri-Tech 3D about UltiMaker 3D printers and more
As one of the UK's foremost authorities on 3D printing and related technologies, Tri-Tech 3D can guide you to full AM capability. We're ready to talk you through the new UltiMaker lineup, but that's just the start of our complete offering of 3D printers, software, materials, expertise and training.
For expert-led 3D printing solutions, the Tri-Tech 3D team is here to help. Get in touch today on 01782 814551 or email info@tritech3d.co.uk