Tri-Tech 3D sell the first Desktop Metal Shop System in the UK to leading global powder & components manufacturer Wall Colmonoy Ltd
Back in the winter of 2019, Desktop Metal™ committed to making 3D printing accessible to manufacturers and engineers, announced the launch of their Shop System™, the world's first metal binder jetting system designed for machine shops and metal job shops. For the first time, shop owners could leverage affordable, high-quality binder jetting technology to print end-use metal parts with unparalleled speed, print quality, and productivity.
Fast forward ten months and the Tri-Tech 3D Team are delighted to be the first UK resellers to have sold a Desktop Metal™ Shop System™ to Wall Colmonoy Limited (UK) – the European Headquarters of a global powder and components manufacturer.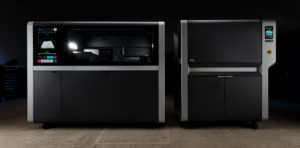 The Shop System™ is able to print a batch of complex parts every six to twelve hours, enabling up to hundreds of nearest-net-shape or fully finished metal parts to be printed each day, or as much as seventy kilograms of metal per day. As parts on the Shop System™ print fully supported in their powder bed and feature hand-removable sintering setters, users will avoid hours of labour machining or time-consuming wire EDM removal off support structures typical of laser-based systems. This, in turn, reduces the total number of manufacturing steps needed, increasing shop productivity and capacity without requiring additional headcount or machinist hours.
The first UK business to take advantage of this fantastic system is Wall Colmonoy. A global leader in materials engineering for over 80 years, Wall Colmonoy maintains a proud reputation for expertise, trust, partnership, and quality throughout aerospace, automotive, glass, oil & gas, mining, energy, and other industrial sectors. Wall Colmonoy's European Headquarters recently celebrated its golden anniversary of 50 years of making metals work harder in Pontardawe, Wales, where it exports over 80% of its products into the Eurozone, Scandinavia, South Africa, Russia, Middle East, and India.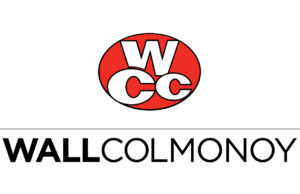 Wall Colmonoy are uniquely placed at the junction of metal powder production and investment casting and has seen a surge in requirement from existing and new customers for highly complex parts and tooling. The printer offers Wall Colmonoy the ability to print using the Binder Jetting technique with sophisticated software to maximise print efficiency and effectiveness.
Chris Weirman, Director of Technology at Wall Colmonoy Limited (UK) commented:
We identified the Desktop Metal™ SHOP System™ as the ideal choice for our first step in the Metal AM journey due to its speed, size and flexibility, plus the relationship between Desktop Metal™ and its UK reseller Tri-Tech 3D. This builds upon our knowledge of polymer 3D printing for complex investment cast forms.
The Shop System™ is already allowing Wall Colmonoy to partner with several Additive Manufacturing customers, where they can offer dynamic, flexible, effective, and rapid collaborations. Wall Colmonoy supports the design, prototype, and product qualification of AM-focused parts for customer-specific requirements or develops innovative solutions to overcome existing technical challenges.
Wall Colmonoy, with the Desktop Metal™ Shop System™, has the ability to benchmark different technologies in the production and performance of high-end Automotive and Aerospace parts, whilst expanding the opportunity for the design of novel and complex parts not possible through casting or subtractive engineering.  These parts are then also able to be surface coated to provide additional hard-wearing performance through the application of Wall Colmonoy's extensive range of wear-resistant – Colmonoy® nickel-based and Wallex® cobalt-based powders.
Tri-Tech 3D is excited to work closely alongside Wall Colmonoy to push the limits of the Shop System™ and explore just how this system fits seamlessly into their workflow.
Colin Cater, Desktop Metal Specialist at Tri-Tech 3D commented:
After discussing with Chris and his team's requirements, it was clear to me that the Shop System™ was the right fit for them. I look forward to seeing how they grow and develop with the system.  This has been a hard-working collaboration from all parties involved, to get to this stage, and we all at Tri-Tech 3D applaud the vision of both Wall Colmonoy and Desktop Metal™.