Let our experts help answer your burning questions on 3D printing at this years TCT Show 2019
Tri-Tech 3D is attending the TCT show once again! 2019 TCT is fuelled to be the biggest and best design-to-manufacturing trade show in the UK. Not content with just telling you what we think you want to hear; we have an exciting new aspect to our attendance this year. Sign up for a free one-to-one question and answer session with the experienced 3D printing professionals that make up our expert technical team. Whether it be a query about Desktop Metal or Stratasys, or even wondering whether 3D printing can even fit in to your business – our team are on hand to help guide you.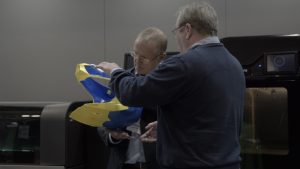 We have a dedicated team engineering team, all passionate about 3D printing and how it can help UK businesses grow. Made up of a diverse group of individuals, each bringing strengths from their varying backgrounds, this is what makes us so successful and the trusted Additive Manufacturing advisors in the UK and Ireland.
Across all three days of the behemoth event that is TCT, it can be easy to feel like a small drop in the pond. So, available for the full run from the 24th to the 26th of September, you can grab the opportunity to talk through any industry queries or concerns you may have. No matter the scale of the question, our additive manufacturing specialists will do their best to give you everything you need to help you walk away from the Tri-Tech 3D stand a little (or a lot) more knowledgeable than when you walked up. No matter the level of expertise you have around the subject of AM, there will be guidance and something to be gained for everyone who signs up.
It's possible you might not know which technology can best serve your business's needs, which material to use in one of your shiny new machines, or if additive manufacturing would even be something worth your investing time and money in! Working together with whichever expert you're lucky enough to be paired with, these questions and much more could all be answered easily.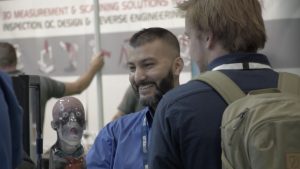 Due to the small number of spaces available, we advise you to move quickly on the sign-up. Enquire with the email below with what time slot you would like to book and what you're broadly interested in speaking about.
When? 24th-26th September
Where? NEC Birmingham – Stand A100
How? To book your slot, email: events@tritech3d.co.uk