Additive Manufacturing in Medicine: Just a phase or here to stay?
From key applications to the best Stratasys 3D printers, here's what you need to know about the healthcare industry's adoption of additive manufacturing.
Every upcoming technology needs a flashpoint: the pivotal moment when it leaps from the pages of the science journals and becomes an essential tool of the trade. Of course, additive manufacturing was already established in the medical and healthcare sectors, with this unbeatably fast and precise technology used for everything from anatomical models to medical device prototyping.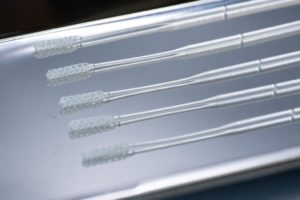 But with the Covid-19 pandemic, additive manufacturing has been through the ultimate trial-by-fire, stepping up when global supply chains broke down to provide PPE, testing devices, and more. Now, with additive manufacturing having passed with flying colours, and in the spotlight as never before, this technology is becoming ever more embedded in the medical profession.
How is additive manufacturing used in healthcare?
More than any other sector, healthcare places the focus on the individual. With an almost infinite capacity to tailor design and production – not to mention meeting deadlines that could literally mean life or death – it's no wonder that additive manufacturing already has a vast range of medical applications. Right now, you'll see medical 3D printing used for everything from 3D printed bones (used to test the viability of orthopaedic screws, for instance) to tailor-made prosthetics, fine-tuned with CAD software and converted into a file that's ready to print or send to any hospital in the world. And that's just the start.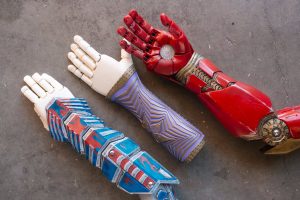 Where could medical 3D printing go from here?
We've only scratched the surface of medical 3D printing. One of the biggest buzzes surrounds the possibilities of patient-specific organ replicas, offering not only the same physical properties as an individual's heart, for example, but the same biomechanical characteristics. From helping medical students train to giving surgeons an edge with pre-operation planning, the technology could change everything.
Scott Drikakis, Medical Segment Leader at Stratasys commented…
If there is a defect in the heart or a structural abnormality, with this solution, we can 3D print a synthetic digital twin of that patient.
What are the best 3D printing solutions for the healthcare sector?
It's easy to imagine a near future where every healthcare establishment has its own additive manufacturing facility – and the range of Stratasys 3D printers is already accelerating that adoption. Consider the possibilities of the Stratasys J5 Medijet, which gives medical professionals full control over materials, textures and colours as they print anything from brilliantly vivid anatomical models to sterilisable and biocompatible drilling/cutting guides. Or harness the unparalleled realism of the Stratasys J750 Digital Anatomy 3D printer, which fuses materials and software to create human bone and tissue modelling to an unprecedented level of detail.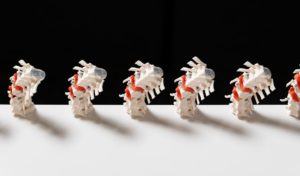 How have Stratasys 3D printers been used in practice?
There's nothing theoretical about the benefits of Stratasys 3D printers. From the Stratasys J826 used to develop a digital bio-processing unit by the BiologIC firm in Cambridge, to the Stratasys J750 used by a Florida children's hospital to create human anatomy modelling for treatment and training, it's been the Tri-Tech 3D team's pleasure to not only supply the hardware but also advise on its possibilities for a wide range of worthy clients.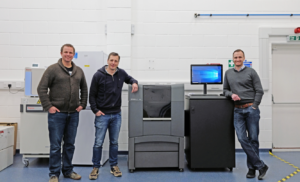 Call on Tri-Tech 3D for medical 3D printing – and beyond
Tri-Tech 3D has a complete additive manufacturing solution, including expert advice on the best Stratasys 3D printers, plus software guidance, onsite 3D printer installation, team­ training, and comprehensive product support. Call us on 01782 814551, email info@tritech3d.co.uk or fill in our contact form.