Tri-Tech 3D opens its doors to you
Tri-Tech 3D has an exciting offer for those eager to learn more about metal 3D printing. We're opening the doors of our Stoke office to showcase all that can be achieved with Desktop Metal 3D printing technology. This free event offers an insightful view as to how you can gain business value through metal additive manufacturing and provides a taste of what you can expect from the Studio System.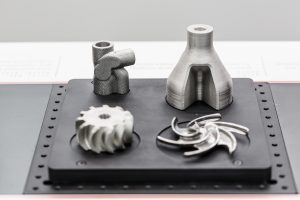 What can you expect?
There will be little in the way of assumed prior knowledge on our behalf, as you can learn about metal 3D printing from the basics through to some more advanced applications. To start with, you can expect to learn more about what metal 3D printing actually is, and where Desktop Metal fits into the equation. Not sure what you can print in metal? Or what it could be used for? Our expert team will be on hand to answer these questions with assurances about the material range, technology limitations and general expectations of Desktop Metal.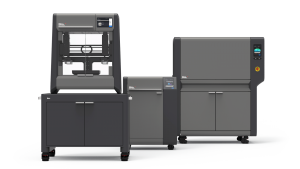 The day will involve a look into the entire 3D printing process, from CAD file to finished product design – so you'll walk away knowing plenty more about what a Desktop Metal studio system can do for you or your business. You'll receive a full working demo of the studio system printer, the debinder, and the furnace and can exit with a free metal printed part to show for it.
You can expect enlightening case studies that will displays interesting real world applications and cost benefits while shining a light on the real value of metal 3D printing. Backing this up will be talks from the team about how designing products for additive manufacturing can even further improve the effectiveness of this technology.
Register here to get your FOC ticket, before they all go! : https://www.eventbrite.co.uk/e/desktop-metal-open-house-tickets-75163398749
T: 01782 814551
E: info@tritech3d.co.uk